Our Neighborhood
Located less than 10 minutes from UNC, right off I-40, Carraway Village Apartments is a short drive from everywhere you want to be. Walkable to nearby shops and restaurants and directly adjacent to Chapel Hill's Park and Ride transit system, Carraway puts you in the heart of Chapel Hill with easy access to neighboring Durham and within the unparalleled Chapel Hill-Carrboro school system. 
Food & Drink
Open Eye Cafe
Oasis at Carr Mill
Weaver Street Market
Weathervane Restaurant at Southern Season
Amante Gourmet Pizza - Carrboro​​
Il Palio Restaurant
The Crunkleton
Bin 54
Stoney River Steakhouse
Silverspot Cinema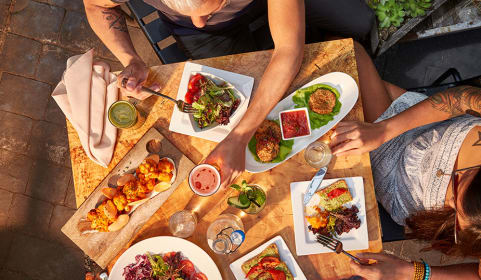 Community
Davis Library
Health Sciences Library
The ArtsCenter
Carrboro High School
Smith Middle School
McDougle Middle School
*Neither the Owner, Property Manager nor Northwood Ravin, LLC can guarantee zoning for school districts. School districts and attendance policies are subject to rezoning and change. Please check with the local school board for confirmation of zoning and attendance policies.
Shopping
Glen Lennox Shopping Center
North Shopping Center
University Place
Target
East Gate Shopping Center
UNC Student Store
Village Plaza
Weaver Street Market
Carr Mill Mall
Franklin Street 
University Mall
Entertainment
Kidzu Children's Museum
Ackland Art Museum​
Dean E. Smith Center
Lumina Theatre
Varsity Theatre
The Frame & Print Shop
Homestead Park
Kenan Memorial Stadium
North Carolina Botanical Garden
Moorehead Planetarium
Eno River State Park
Homestead Park
Cedar Falls Park
UNC Finley Golf Course